The Shape of Water, one of the 2018 Oscar Best Picture nominees is the beautiful story of a mute woman played by Sally Hawkins, and her best friend, played by Octavia Spencer (in yet ANOTHER role Spencer plays a maid..and gets nominated for playing a maid) and a love affair with a fish man creature played by...some guy in a monster suit.
The movie is wonderful, but apparently, this erotic fairy-tale directed by Guillermo Del Toro is leaving some people...well, horny. I am sure the message of love conquering all race barriers, or not judging someone based on looks could be a take away from the film...but uh no...some people take away is that sex with a fish man is HOT. It's no surprise, since its protagonists are, respectively, a disabled woman, a black woman, and a gay man, while its antagonist is a white man vocally obsessed with purity and patriotism, but hypocritical and monstrous about his own behavior, particularly around sex. Isn't this the same plot as Footloose? Love does conquer all.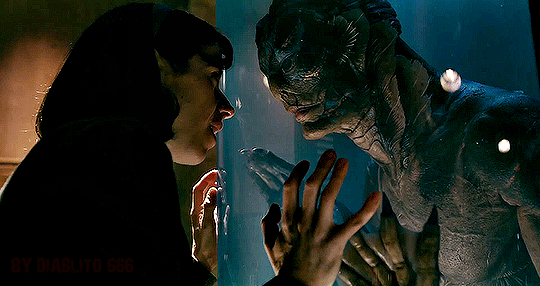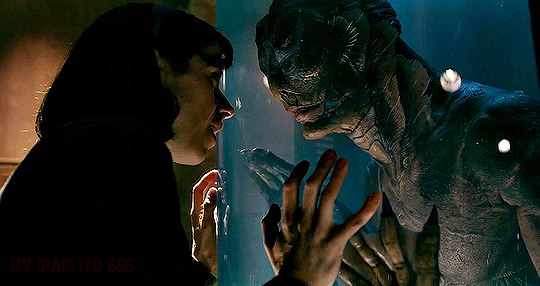 If the fish man, who secretes a thick slime, has razor-sharp claws, communicates only in clicks and gurgles (some supplied by del Toro himself) and requires nauseatingly polluted water to survive makes you hot and bothered, you are in luck....kinda, because someone has made a dildo out of the fish man...but it's completely sold out:
This "Jewel of the Amazon", which is now completely sold out on Etsy, measures six inches long, two and a half inches wide, and is made up of silicone and gold pigments. Based on the dildo's glowing reviews, it seems the fish dick is a BIG success. I mean the fish man's dick was a story point in the movie...so I get it.
The XenoCatArtifacts' limited-edition Shape of Water fish dick dildo
is fully functional and glows under UV light. Based on reviews it's a "wonderful mix of textures to explore" while reassuring potential buyers that "the ridged fins don't feel as harsh as they look."
The first ones they made sold out, but more are coming. Come on, if the dildo is not in the Oscar gift bag...I say MISSED OPPORTUNITY.
Well, if this entire story wasn't fishy enough, Guillermo Del Toro released a statement saying that the fish dildo is NOT accurate at all! Umm..ok???
"With a light chuckle, I can tell you it's not exactly what I'd hoped for. I've actually had several real action figures made of my creature roles in the past — all done in good taste. After pouring my heart, soul, blood, sweat, and tears into this romantic, beautiful, magical role, the last thing I want to be remembered for is a silicone appendage that comes in two sizes." says Del Toro
Not to be left out, Doug Jones, the fish man himself, also denounced the dildo...as one should!!!
I think everyone should buy one, especially since this film will probably win best picture. How can you not love fish porn masquerading as an arty sci-fi fantasy movie...we ❤️you!!!
The Shape Of Water Dildo
Reviewed by
#IheartHollywood
on
February 26, 2018
Rating: